Why Brazen?
BraZen offer a full range of British designed PC, Office, and Sound chairs in a range of colours, styles, and sizes. BraZen have a collaborative design process which ensure good-looking products which meet the needs of the gamer.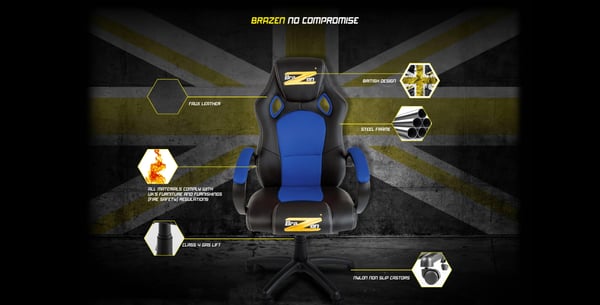 Why Partner with CMS & BraZen?
Via CMS, BraZen offer a proven quality branded product range in the growing e-sports marketplace.

CMS support BraZen via our expert sales team, who provide customers with first-rate service.
GET IN TOUCH
Contact us to find out how we can develop your BraZen business: