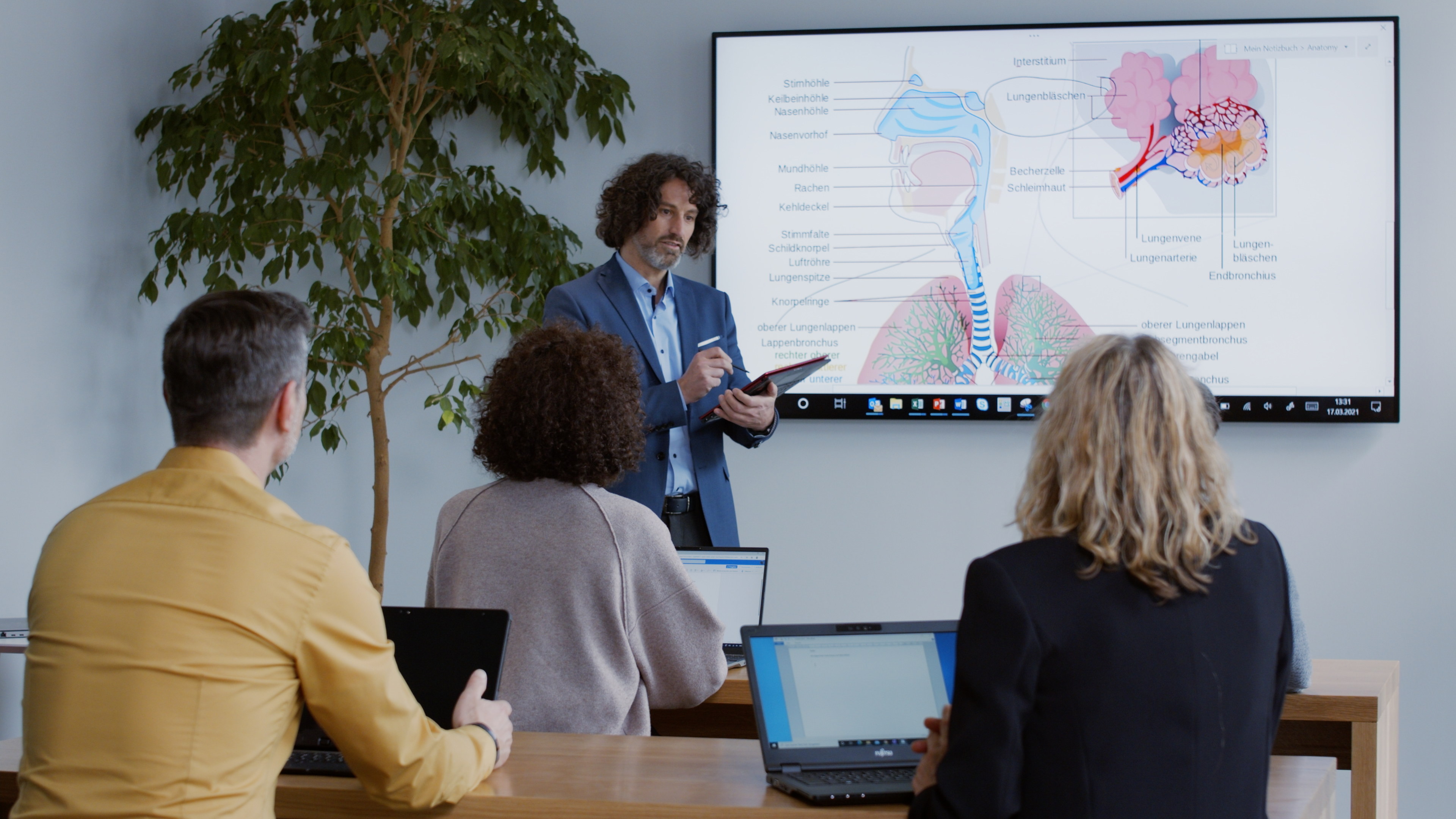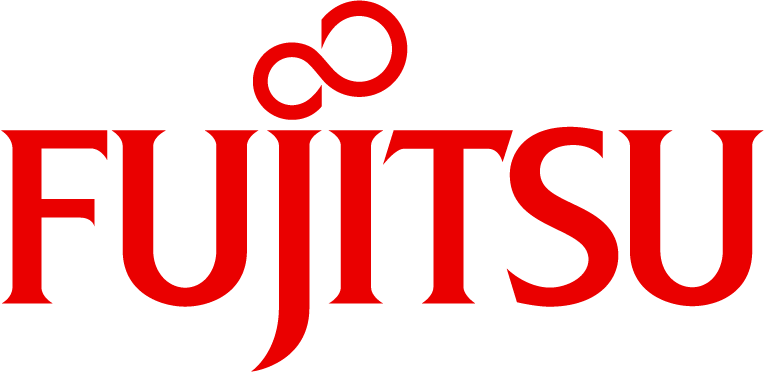 Why fujitsu
Digital transformation is rapidly changing the needs in all business areas. One of the key challenges organisations face is defining how to use the right mix of cloud based services and infrastructure technologies to deliver both new digital solutions and to modernize their existing infrastructures. To be able to support customers in this transformation journey, Fujitsu offers a broad range of servers and storage systems, necessary infrastructure and data center management software products as well as predefined Integrated Systems to facilitate the setup of an IT infrastructure and its operation.

The right datacentre platform for each business scenario

Fujitsu offers a fantastic blend of systems, solutions and expertise to guarantee maximum productivity, efficiency and flexibility, delivering confidence and reliability.
FUJITSU Servers- PRIMERGY
FUJITSU Server PRIMERGY systems deliver workload-optimized x86 industry-standard servers for any workload and business demand. Since there is no single server solution to meet all these needs, Fujitsu offers a broad server portfolio consisting of expandable tower servers, versatile rack-mount servers, density-optimized multi-node servers as well as GPU servers purpose-built for the demands of AI and VDI. While all these systems are designed to handle multiple workloads, each server is optimized for specific use cases. Whatever the size of your business – a large enterprise with multiple sites, or a small or medium-sized company with limited space and budget – with the right choice of server, your IT can become the business enabler you have always wanted it to be.
FUJITSU PRODUCTS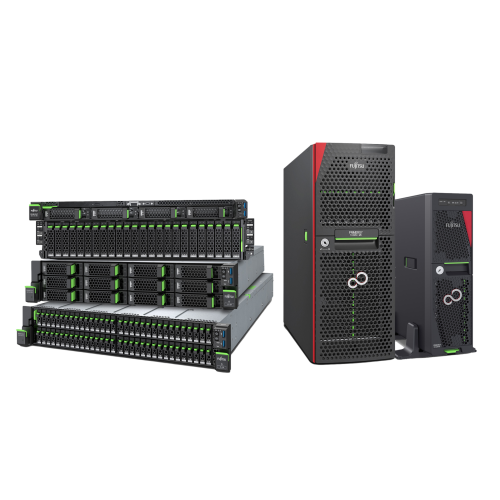 Servers
FUJITSU PRIMERGY
Style That Performs. Performance That Endures.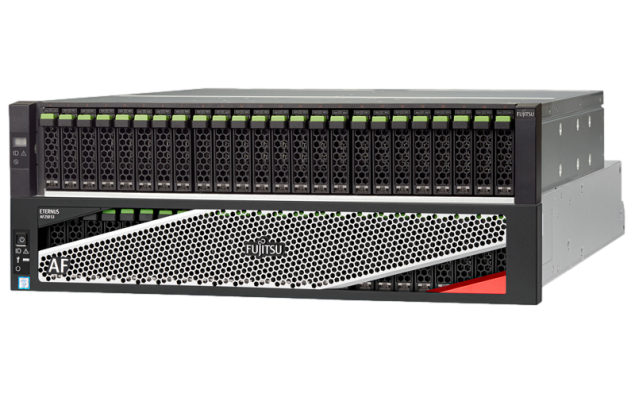 Data Centric Storage
ETERNUS AF
All-flash storage excels in recognized benchmarks by delivering incredible storage
performance and extremely reliable data services at highly competitive prices.
Data Centric Storage
ETERNUS DX
Hybrid storage allows you to achieve a maximum of storage consolidation for structured and unstructured data by balancing speed, capacity and cost in one system.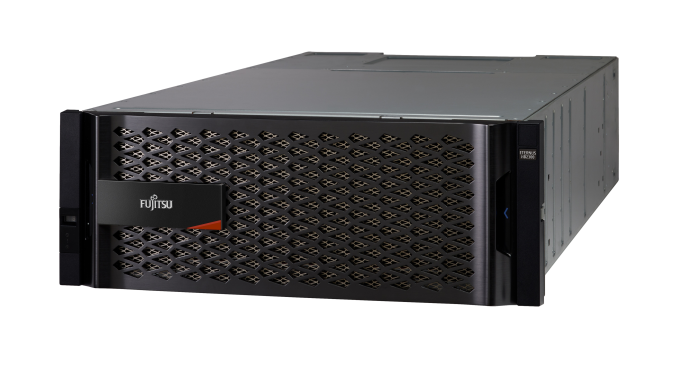 Data Centric Storage
ETERNUS AB/HB
End-to-end NVMe-ready all-flash and hybrid storage systems with the performance
and efficiency of block storage systems, offering best-in-class IOPS and balanced speed, capacity, and costs. Extremely scalable, shipped with software that considerably simplifies configuration and data
management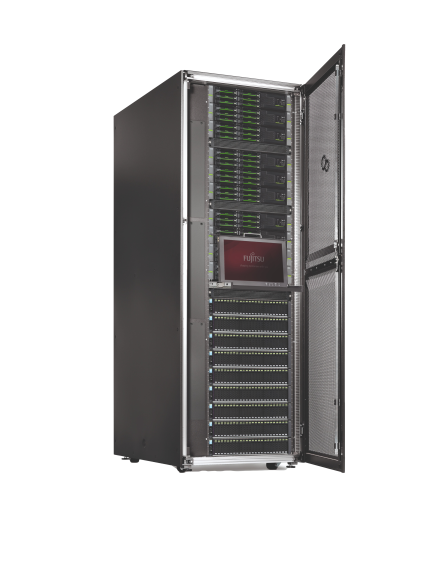 Data Centric Storage
ETERNUS CS
Data protection solutions enable you to rigorously consolidate your backup, archive and
second-tier storage infrastructures and support the business with top service levels.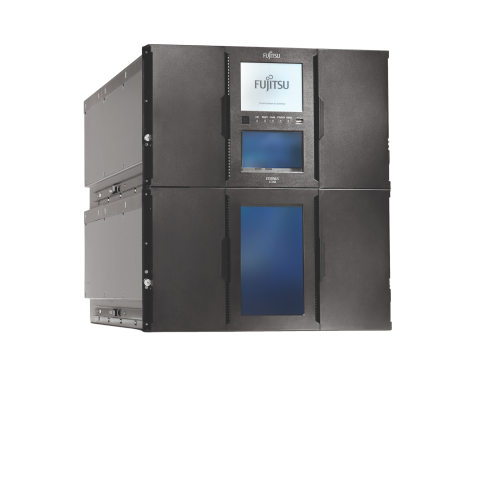 Data Storage
ETERNUS LT
Systems perfectly meet the requirements of low-cost backup and long-term archiving in
both homogeneous and heterogeneous environments

Why Partner with CMS & FUJITSU?
Partner with CMS & Fujitsu and let us be your trusted advisor. Fujitsu will help you on your journey by training you and giving you the necessary tools that will allow you to transact the solution your customer is looking for. Offering you Deal Registration and Special Price Requests to be price competitive. Access to our highly skilled Pre Sales consultant team to ensure your requests are met with the right solution.
GET IN TOUCH
Contact us to find out how we can develop your Fujitsu business: