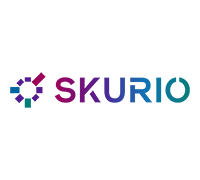 Why Skurio?
Protecting data inside a network perimeter is essential. But these days, your customers use mobile devices, third-party cloud-based applications, and distributed supply chains to process and store their data. The Skurio DRP platform can help you mitigate your customers' risk from cyber-attacks wherever their data lives.
Why Partner with CMS & Skurio?
Partner with Skurio and CMS to enter a new market; Digital Risk Protection. According to Gartner, the global market opportunity for Digital Risk Protection was $443 million in 2022, and is growing fast.
Launch new solutions or services to all organisations of any size, from any industry:

Choose to resell the Skurio DRP platform or create Managed DRP service packages. The Skurio Partner Programme supports and rewards you with fast start onboarding, online training, discounts, and incentives.
Partner Portal:

Access sales enablement, demand generation campaigns, training and register your deals on our partner portal.
Dedicated support from DRP Experts:

Entering new markets requires new knowledge and skills. So, we support you with dedicated DRP experts in pre-sales, sales, technical, and marketing. We help you generate demand, deploy services, or implement new solutions and give support to your customers.
Work with our highly experince cybersecurity analysts to help you grow your business and expertise in threat intelligence.

Skurio offers flexible packages and commercials that maximise profitability:
With Skurio DRP, you can expand your cybersecurity portfolio, increase revenue with existing customers and reach new markets and customers. Skurio have the best commercials in the market whether you are reselling the platform or launching services.