Kickstart your career
Our Graduate Programme is designed to fast track your career in an international, multi-million Euro technology business. It centres your personal and professional development as you build critical knowledge and gain experience, supported by your development mentor. We will provide you with the tools to pave your own career path, building up an excellent foundation of business knowledge.
Through a rotational programme, our scheme offers you opportunities for international travel and placements across our sites. This gives you the opportunity to explore key areas of the business and embed our CMS culture and values before graduating and securing a permanent role in one of the many opportunities across our business.

Mentorship & Development

Travel Opportunities

Rotational Programme

Career Opportunities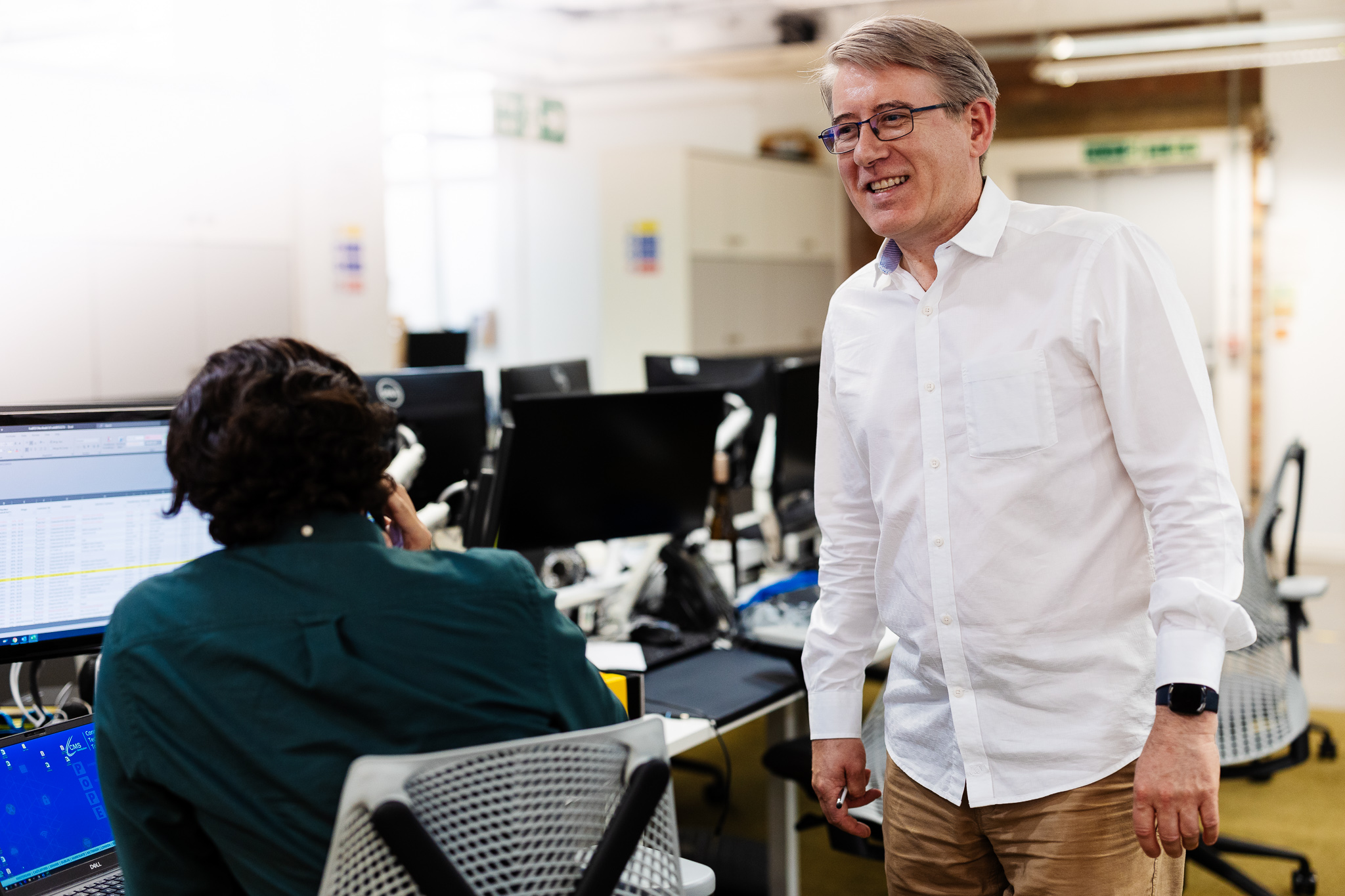 Learn about our business from our CEO, Frank Salmon
I am delighted to introduce you to our new Graduate Programme, a unique scheme carefully designed to offer graduates the opportunity to fast track their careers in a successful technology business. When I founded CMS Distribution back in 1988, it was just a small system integrator building external 5.25" floppy disc drives to enable data interchange with the back then new 3.5" diskettes and later with the external tape drive. I suspect that none of you have ever heard about – let alone used – any of those products, which shows how fast this industry evolves and proves how fascinating it can be!
We transitioned into being a Distributor of data storage products in 1991, building a history of continuous growth and success. Today, CMS Distribution sells to over 4,000 Re-sellers and Retailers and employs over 600 people across 13 sites in 8 countries, the UK, Ireland, Netherlands, France, Germany, Sweden, China and the US. Since 1988, we have recruited and retained an array of talented people who are passionate about technology innovation and growing a global business. We have established a worldwide presence and strong position in the technology market, which motivates us to continue this journey of success. Hence, we are constantly searching for individuals with a growth mindset who can help us pursue operational excellence and profitable growth. If you're an ambitious graduate looking for first-class professional and personal development, and loads of training and guidance that will lead to career opportunities within our business, our Graduate Programme is the right path for you.
Continual investment in graduate talent
We have quarterly graduate intakes each year, so whether you have recently graduated or are completing the final year of your degree - apply now to secure yourself a head start in your career.
APPLY NOW
Where could our Graduate Programme take your career?
We have a huge variety of streams spread across some of our amazing offices in London, Harrogate, Castleford and Kiltimagh. In return for your fresh thinking and growth mindset, our programme will offer experience in the following areas:
Sales & Business Development
Marketing
Vendor & Product Management
Finance
Supply Chain and Logistics
People Operations (HR, L&D, Recruitment)
IT Support
Project Management
Cyber Security Solutions
Customer Services
Senior Leadership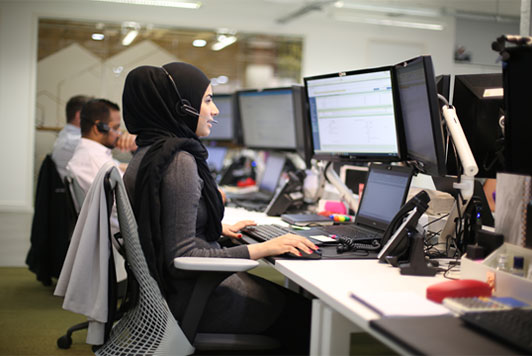 We also offer a competitive salary and a host of great benefits, including 22 days holiday, paid sick leave, private health and dental insurance. Personal development will be encouraged through allocated time spent with fellow graduates in study seminars, where your knowledge and ideas will come to life through presentations and assessments. You will also have access to funded development, 1-2-1 coaching and face-to-face time with our Senior Leadership Team for round table discussion, and the opportunity to become accredited or certified for specialist skills and recognised qualifications in your chosen area of expertise.
Jayden
Account Manager, Former Graduate
"CMS has offered me a new career as I recently
graduated. It was a whole new industry to me, but thanks to all the amazing training and support from colleagues, I managed to settle in and understand all the key concepts in a much better way."
Keon
Account Manager, Former Graduate
"I am very positive about my future at CMS because I believe you start how you mean to go on. I have only been at CMS for a short time but I believe I have settled in really well and have already been involved in some large projects"
Laura
Business Development Manager (Sales Mentor)
"Whilst mentoring our CMS Graduates it's been great to work closely with individuals who bring a fresh and new perspective."