Enquire now to learn more
WHY DJI ENTERPRISE?
DJI Enterprise offers new innovative drone technology within key verticals that include Public Safety, Construction, Architecture, Engineering, Surveying, Electricity, Oil & Gas and Agriculture.
We can help your business develop and build an extensive range of DJI drones, gimbals and robots to bring cutting edge technologies to your customers.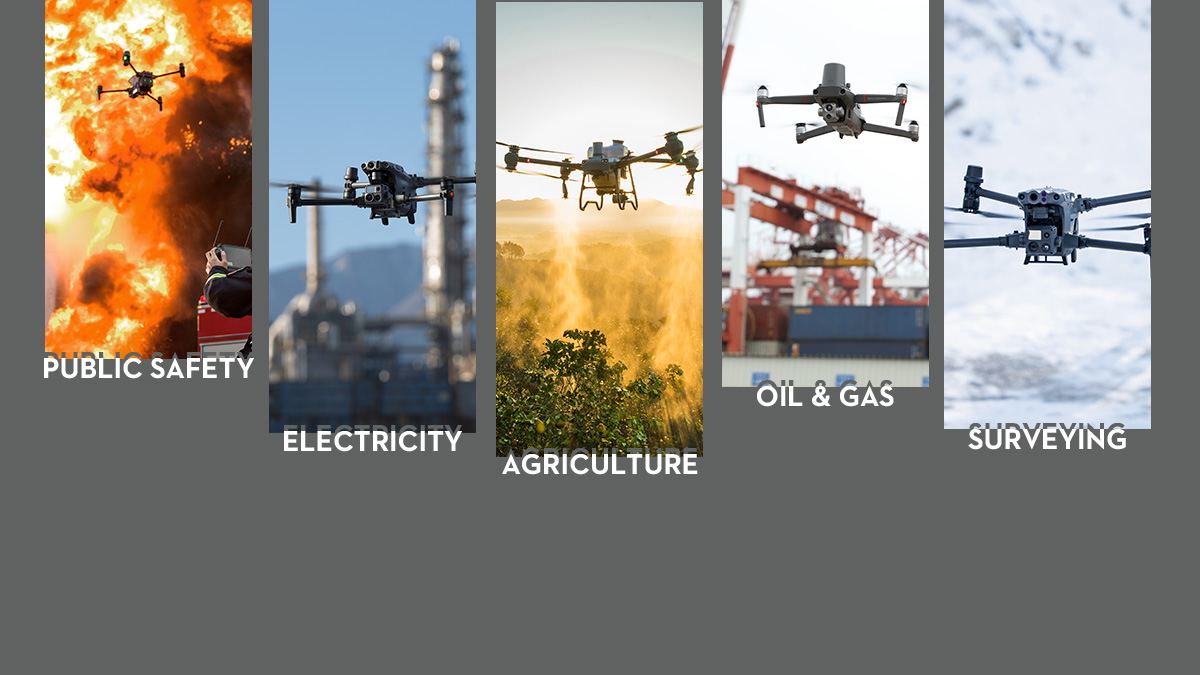 Book a meeting to discuss how DJI Enterprise could help your business