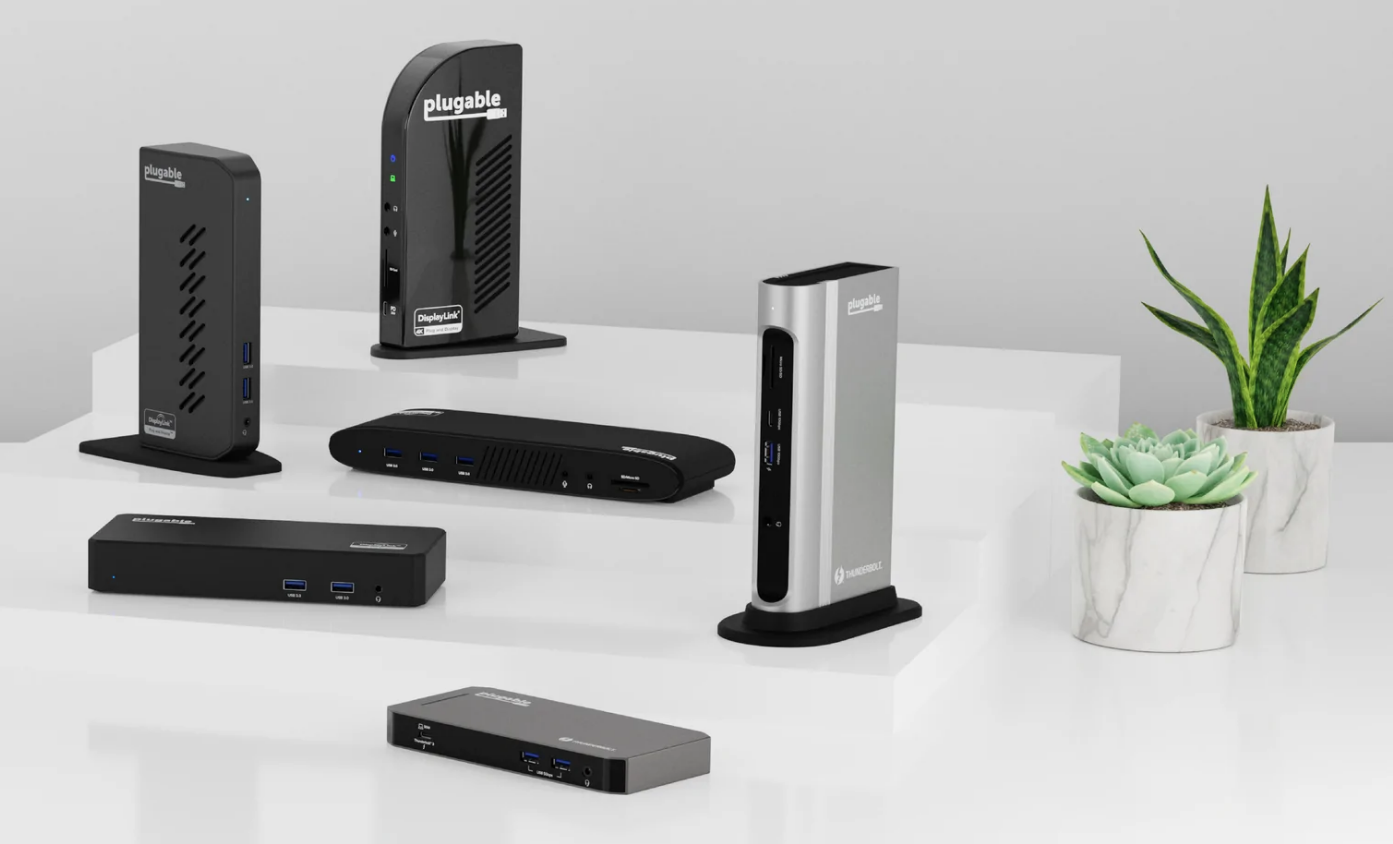 Founded over a decade ago, Plugable is a reputable manufacturer of cutting-edge and affordable computer peripherals and accessories. Established in 2009, the brand has gained widespread popularity and is a go-to choice for tech enthusiasts seeking top-quality products at reasonable prices. Plugable offers innovative connectivity solutions to enhance performance and optimize productivity.
Whether you are a professional looking to enhance your productivity, a gamer looking for smoother gameplay, or just someone who wants to enjoy a better user experience, Plugable has a product that can meet your needs. The brand's products are built with the latest technology, so you can be sure you are getting the best performance at an affordable price.
Why they are the main brand to be considered for the digital workplace?
Are you seeking affordable, high-quality computer peripherals and accessories to upgrade your current setup? Do you want to experience superior performance and cutting-edge technology without exceeding your budget? If so, then Plugable has your back. As one of the top five brands for docking stations, and over a hundred of products to choose from, you can be sure to find the exact hardware you need. Whether you need cables, docking stations, adapters, or accessories, Plugable has you covered. Plugable offers hardware for Apple, Microsoft, and Chromebook, and their informational guides will help ensure you find exactly what you need. Whatever you need, one of the key tools Plugable have to offer is their Dock Finder which helps narrow down the products available depending on the customers technical requirements.
What strives them to be different from the rest of the competition?
One thing that sets Plugable apart from other brands is its focus on quality and customer satisfaction. The company offers a comprehensive return policy and warranty to ensure customers are satisfied with their purchases.
Plugable values its customers and provides exceptional support and assistance whenever needed. If you have a question or suggestion not addressed in the brand's FAQs section, the company offers various avenues for assistance.
Unlike other brands that may connect you with customer representatives, Plugable offers direct assistance from the same professionals who design and create its products. You can start by filling out a form on their website and sending a support request. An expert will respond promptly, typically within the same day or 24 hours on weekends and holidays. Additionally, you can search for answers to common problems in their forums, blog posts and by using its self-support search feature. If you still need further assistance, Plugable's PlugDebug Tool can gather system data and logs to help diagnose hardware and software issues thoroughly. This tool provides a detailed report that customers can send to the support team for review and analysis.
Furthermore, Plugable maintains a social media presence on Facebook, Twitter, Instagram, LinkedIn, and YouTube. These platforms also serve as a mode of communication between customers and the brand.