Why LaCie?
We differentiate ourselves with a focus on design, unmatched technical performance, and long-term reliability.

To better understand and serve the needs of our customers, we maintain in-house innovation centers, product-line manufacturing, and technical support. Over the past decade, we have consistently been best-in-class and first-to-market in deploying the latest innovations, from Firewire to USB to Thunderbolt™ technology.

Trust means everything to our customers. It is easy to replace a keyboard, processor, or printer — but not your data. Irreplaceable photos and your life's work are stored on your external digital storage, so the product you choose should provide you with complete peace of mind. For this reason, all LaCie professional desktop solutions feature durable aluminum enclosures, high-quality hard drives or SSDs, and components that are built to last.

Since 1992, we have collaborated with visionary designers to bring you cutting-edge products. From Ziba Design to Porsche Design GmbH, as well as Karim Rashid, Ora-ÏIto, and Philippe Starck, a who's-who list of prominent designers have made their mark on our products. The talent of these designers ensures that you are not just getting a way to store your files — you are buying a product where design and technology merge to result in complete usability. For the past 15 years, we have also had a close partnership with Scottish designer Neil Poulton, who designs all of our professional products, including our award-winning Rugged™, d2, 2big, 5big, and 8big Rack storage solutions.

At LaCie, we protect your life's work. And we expand what's possible.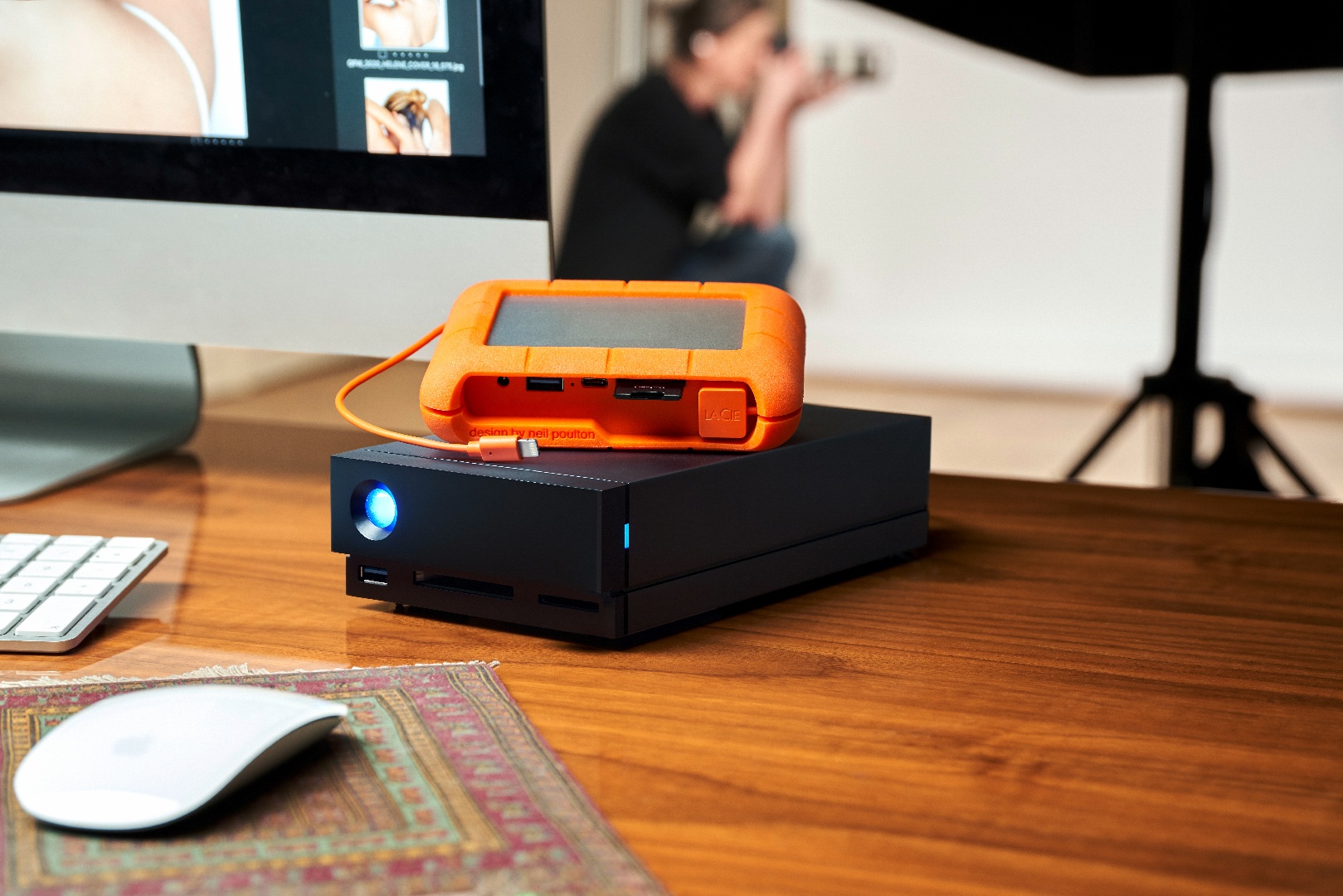 Why Partner with CMS & LACIE?
CMS have partnered with LaCie for a number of years now in the UK and together we enable your customers to fill a niche in the market of storage solutions by providing durable, fast and stylish products at competitive prices.
GET IN TOUCH
Contact us to find out how we can develop your LaCie business: