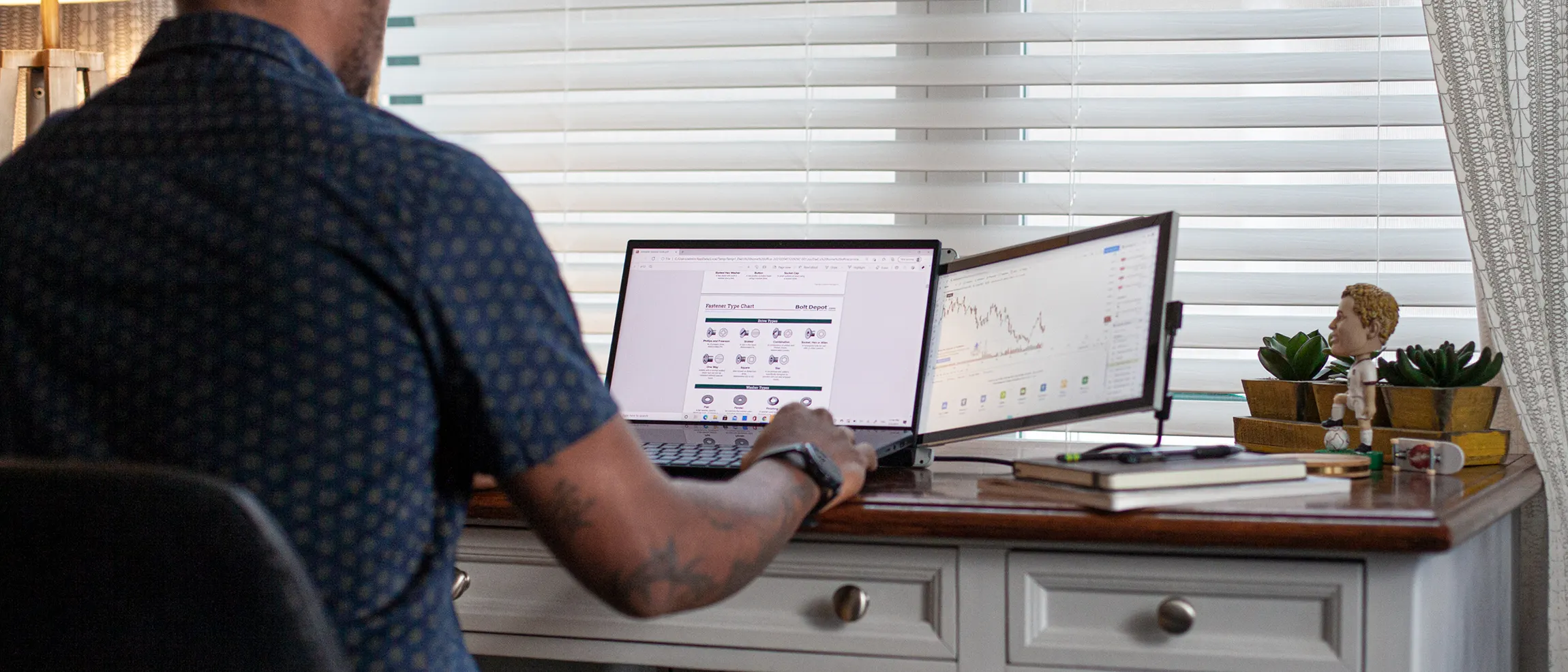 Why Mobile Pixels?
Remote and mobile working has changed the way people work, the majority of workers no longer work 5 days a week in a fixed office space, most people work from a laptop, and don't always have access to a large screen, working from a 13/14 Laptop screens impacts productivity, and studies have shown productivity can drop by as much as 40%.
Remote workers have created a new category for accessories, that aid their productivity. Mobile Pixels Duex range of monitors are light weight, and use the latest monitor technology and can connect magnetically to the back of your monitor.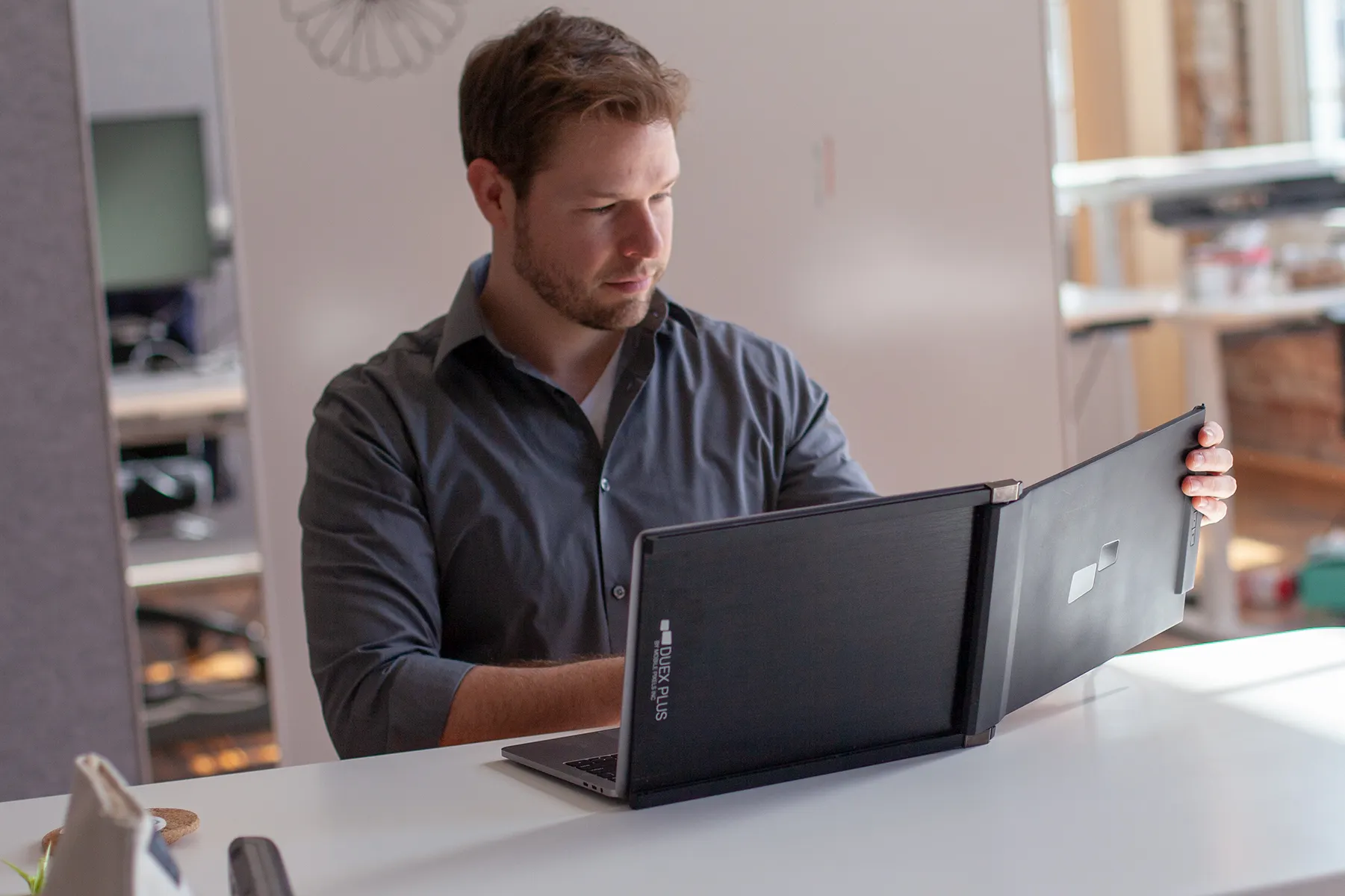 Why Partner with CMS & Mobile Pixels?
Any Laptop user that works in a hybrid or remote work environment and wants to maintain his productivity, when they do not have access to a workspace or area with a larger screen. Mobile Pixels have shown based on their revenue performance this is a growing category, people want the freedom and ability to work from anywhere, be that their couch in their home or a coffee shop, train or plane whilst on the go.
GET IN TOUCH
Contact us to find out how we can develop your Mobile Pixels business: