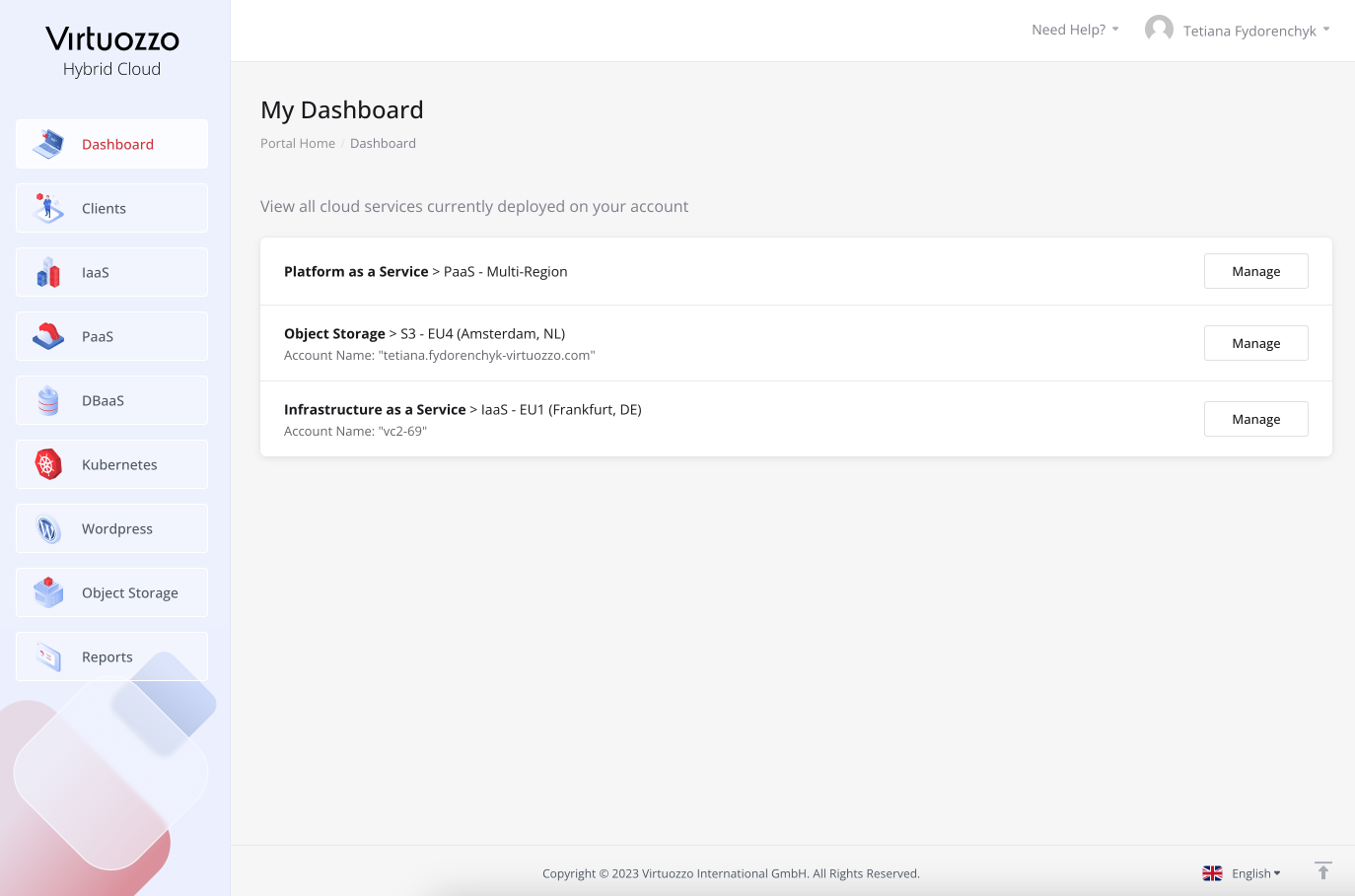 Why Virtuozzo?
Cloud underpins everything a modern business does, but in today's economy the mainstream cloud solutions are just too complex and expensive for all but the largest of companies.

All SMBs and enterprises are looking to reduce cost, but the large U.S. public clouds remain cripplingly expensive at any kind of scale. Together with the need for hybrid public and private cloud, effective support, and data locality and compliance requirements, this drives companies to seek a more suitable, affordable alternative.

Local MSPs are ideally positioned to help, but reselling hyperscale cloud is not profitable for their business, or cost-effective for the customer. They too need a more suitable, affordable alternative.
VIRTUOZZO PRODUCTS
Cloud Storage
Virtuozzo Hybrid Cloud
A fully managed cloud for the channel - the fastest, easiest way for MSPs to sell high-margin cloud services.

Through a simple web portal, you can sell IaaS, PaaS, K8aaS, S3 compatible storage, Database as a Service, Backup as a Service and more, without needing to take care of the underlying infrastructure.

We've built 20% margin as standard for resellers, and you can still sell cloud to customers for 25% less than equivalent virtual servers from AWS, Azure or Google.
Virtuozzo Hybrid Cloud Promotion
Virtuozzo are offering a $250/30 day free trial for Virtuozzo Hybrid Cloud. To register for this fantastic offer, please click the "Register" button (Ts&Cs apply)
Why Partner with CMS & Virtuozzo?
CMS Distribution is an authorised Virtuozzo distributor in the UK and Ireland. Together we offer partners a proven technology stack to drive cloud and other as-a-service revenue streams for service providers, and reduce complexity and TCO for end users. Partners also get access to sales and marketing enablement tools, free online training and account management to ensure the success of their projects.
GET IN TOUCH
Contact us to find out how we can develop your Virtuozzo business: