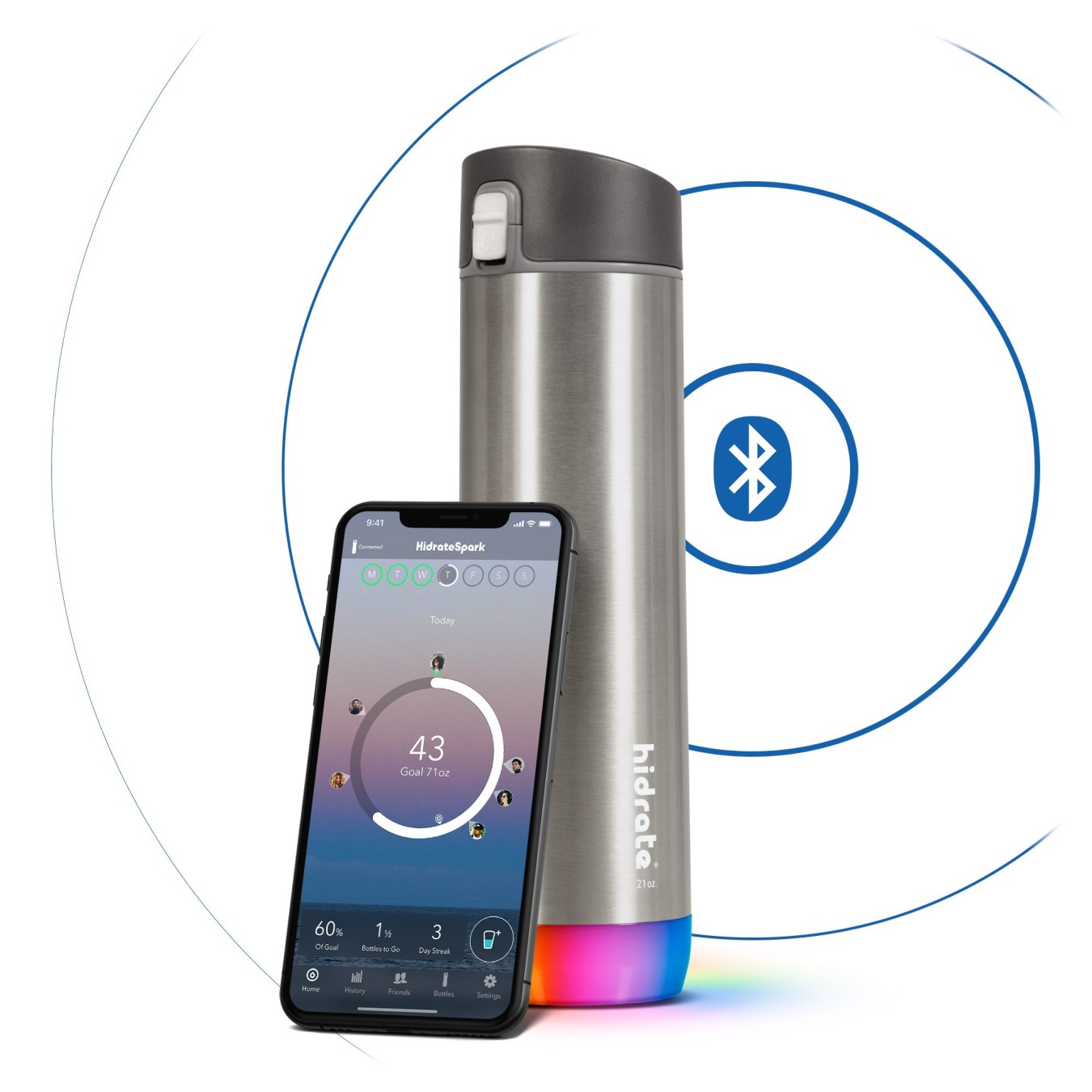 Why HidrateSpark?
HidrateSpark invented the smart water bottle to empower individuals to live a healthier life through hydration with Glowing reminders to drink throughout the day to keep you on track. The bottle's technology tracks every sip or bottle you drink, and the free app recommends a daily water goal, syncing with your bottle to show your progress.
HIDRATESPARK PRODUCTS
Consumer Electronics
HidrateSpark Tap
The smart water bottle that tracks your water intake through the HidrateSpark app and glows to remind you to drink. HidrateSpark's powerful Tap To Track technology updates your water intake on the HidrateSpark app by simply tapping your smartphone to the NFC Tag. Choose between stainless steel or Tritan plastic body, 20, 24 and 32oz size options, and Chug or Straw lids.
buy now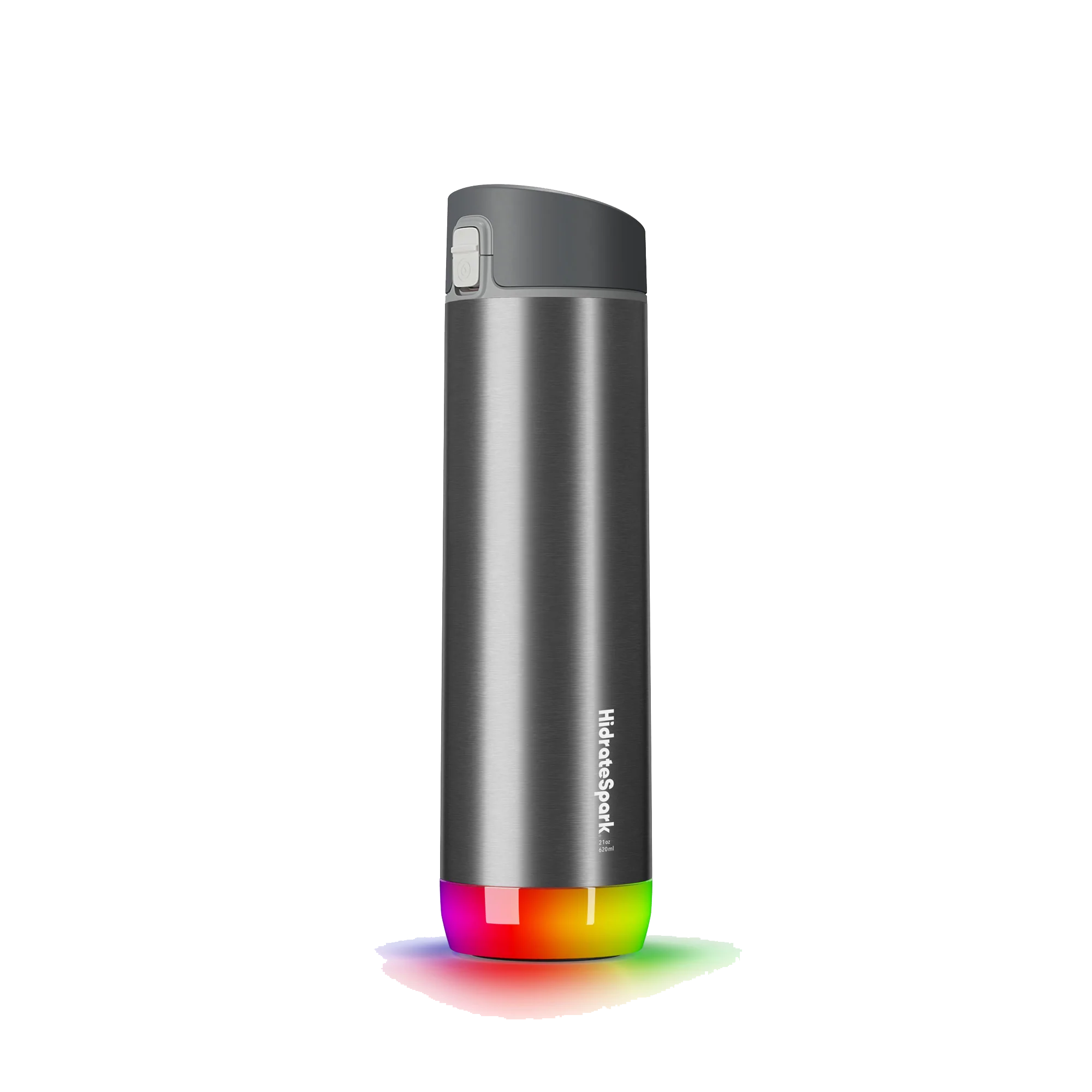 Consumer Electronics
HidrateSpark PRO
The world's smartest water bottle ever created. Available in stainless steel vacuum-insulated material - keeping drinks cold for up to 24 hours - and lightweight, shatter and odour resistant Tritan plastic. LED smart sensor "puck" glows to remind you when it's time to drink and tracks your water intake by syncing via Bluetooth to the HidrateSpark app. Choose from 3 sizes and 2 lid options and make it your own with custom glow colours in the app.
buy now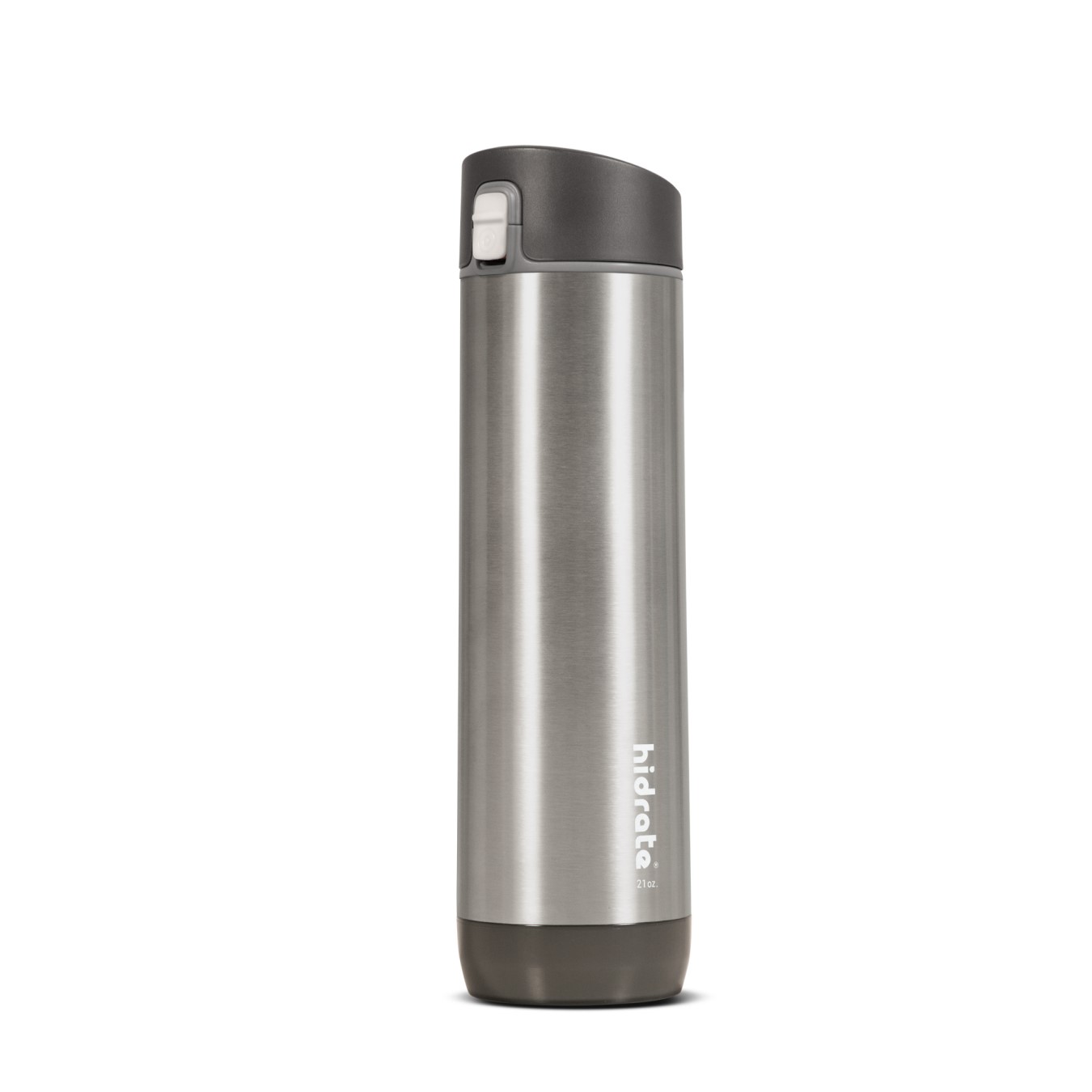 Why Partner with CMS & HidrateSpark?
In a constantly growing fitness market, CMS Distribution helps to support and grow HidrateSpark across all channels in the UK, Ireland and mainland Europe.
GET IN TOUCH
Contact us to find out how we can develop your HidrateSpark business: