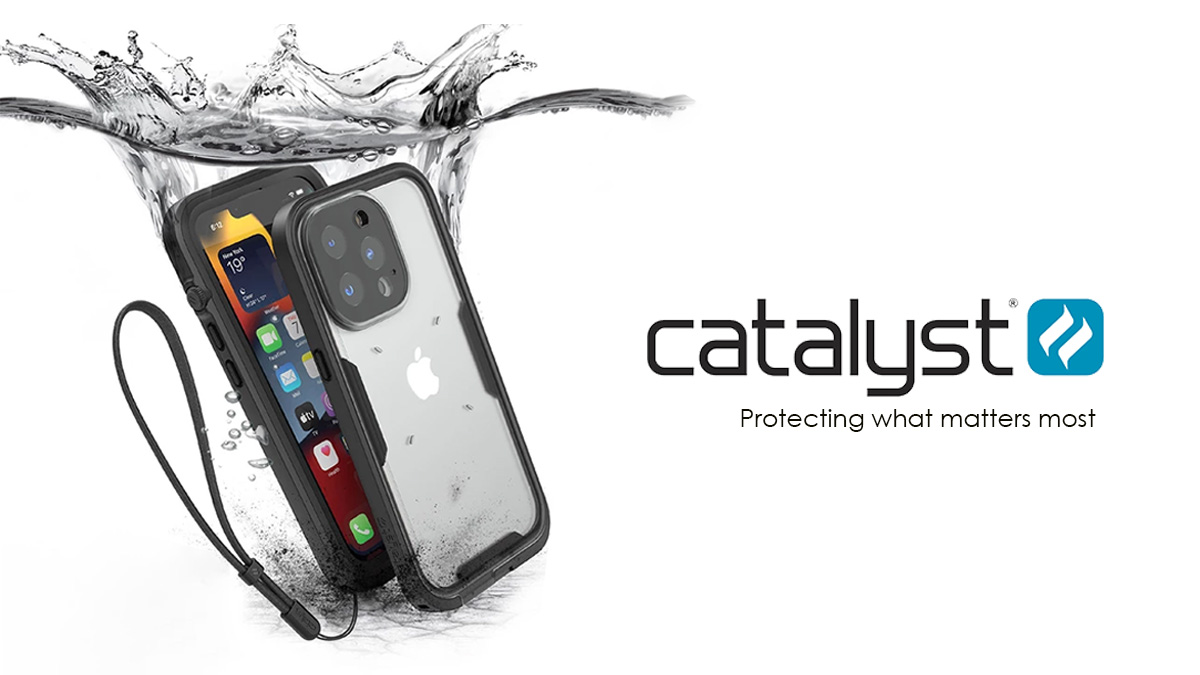 London, UK - CMS Distribution has announced the launch of a new partnership with the global leader in high quality cases for Apple products, Catalyst.
Catalyst is a company that produces waterproof and shockproof cases for Apple products such as iPhones, Apple Watches, AirPods and more. Catalyst cases are designed to provide total protection for your devices. They are waterproof and shockproof, which means that they can survive drops of up to 65% higher than other cases.
The new arrangement will see CMS carry protection for Apple devices, including Total Protection cases (liquid and dust) and military grade impact cases for iPhone, waterproof Apple watch cases & iPad cases, as well as the eponymous waterproof AirPods cases. This will be the first time that UK retailers can easily source Catalyst waterproof AirTag cases. Being able to sell protective gear alongside AirTags gives retailers the chance to double category revenues and significantly increase GP.
Working with CMS, Catalyst will target the Apple, consumer electronics, telco, outdoor, and travel channels in UK retail and in selective European customers to help them to grow their category ASP's revenue and margins. Catalyst European Sales Manager Alistair Brett said "expanding the relationship was the logical next step, I'm personally looking forward to working with the team at CMS".
Chris Corse (EMEA Trading Director) added "CMS are excited to be working with Catalyst to launch their products to the UK market. The Catalyst products are leaders in their category and we are excited to be able to offer these to the UK market for the first time. The design, style and protection make Catalyst stand out from the competition and offers the customer superior protection".
ABOUT CMS
Since 1988, People, Technology and exceptional Service have been at the heart of CMS Distribution. We take great pride in seeking out innovative technologies that deliver cost-effective solutions, enabling our trade-only customers to succeed. 
Our business represents 200+ manufacturers and we sell to a "glocal" customer base made up of corporate resellers, managed service providers, high to have street and online retailers ranging from large multi-nationals to smaller, independent IT companies. 
At CMS, we specialise in finding and delivering emerging technologies to market whilst growing established brands using a range of value-added services. 
ABOUT VENDOR
Catalyst is a design and innovation company that has built a global brand creating and manufacturing protection for electronic devices. Through precision engineering, Catalyst products are designed to help people, businesses and organizations protect themselves and their personal devices and company assets. For over 12 years, their range of award-winning, patented protective cases have allowed users to experience life on their own terms while always keeping their valuable devices safe and secure. Catalyst is available in more than 70 countries including the USA, Canada, UK, Germany, China, Japan, Korea, Australia and the GCC.
FOR MORE INFORMATION
CMS Distribution
Chris Corse – Trading Director EMCA
Chris.corse@cmsdistribution.com
Vendor
Alistair Brett – Catalyst EU sales manager
alistair@catalystcase.com
Main Tel: +44 (0) 208 960 6000
Website: www.cmsdistribution.com
Vendor Page: www.cmsdistribution.com/vendors/catalyst